Plant With Us in Haiti
Much of the rainforest here has been cut down over the last 50 years. Here's how our project is restoring the forest by empowering local communities.
Re-establishing a culture of tree planting in Haiti
Making landowners self-sufficient through agroforestry
Educating the community about reforestation benefits
Join the impact makers growing with ForestNation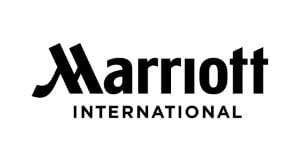 Education
Our agronomist visits villages requesting reforestation. He presents the importance of trees/forest to communities at churches and schools:
Where and how to plant each kind of tree
What trees provide to the ecosystem and to the people… he talks a lot about bringing back the songs of birds pulling people heart strings
How trees build the water table and hold soil for crops
Composting
Companion planting with crops, shade grown crops etc.
How to best stop goats from eating the seedlings.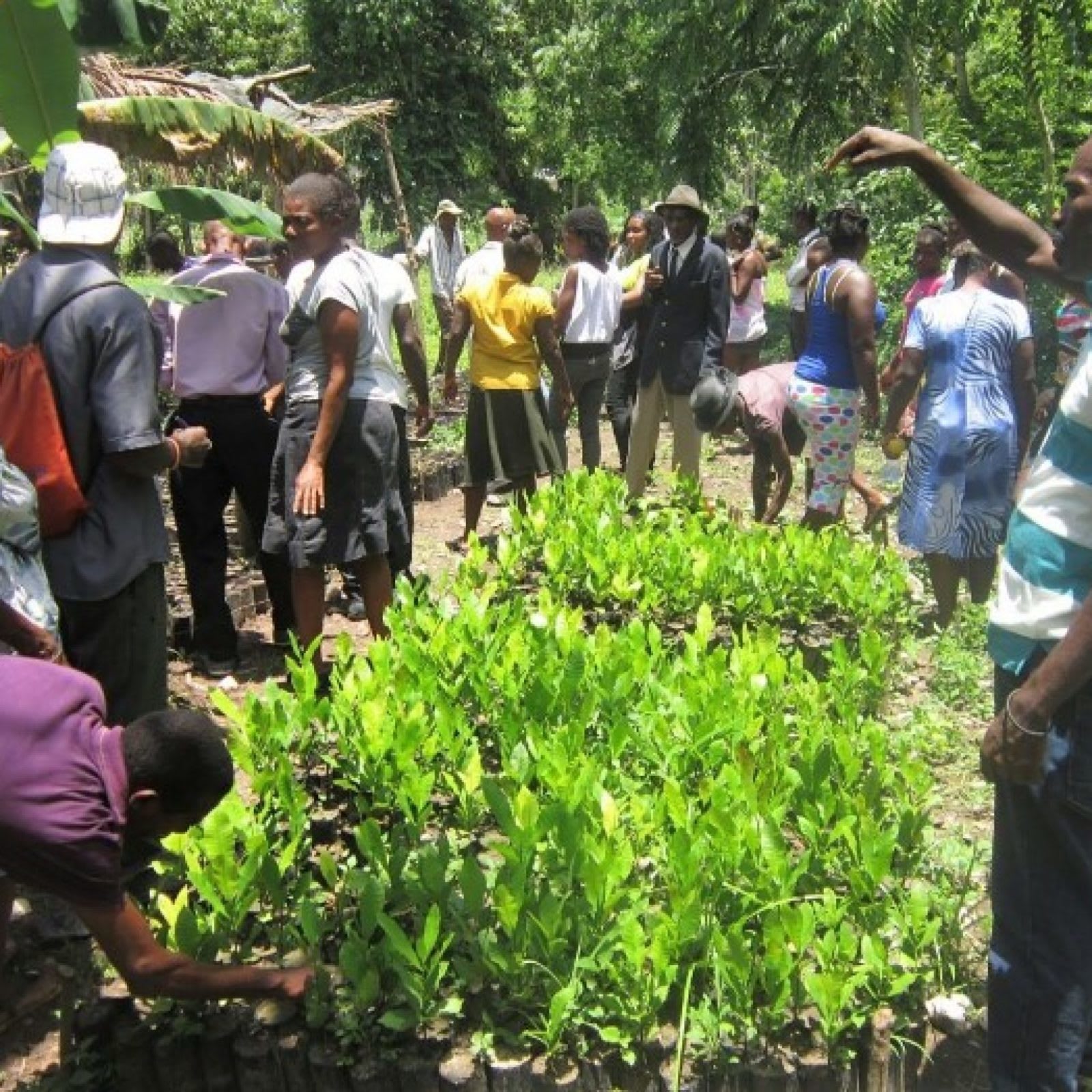 Fruit tree distribution
After the seminar everyone receives a few fruit trees like mango or lemon that we know people value greatly since they each cost around $3 US dollars to purchase.

We visit lots of villages and educate and distribute a few fruit trees to everyone who comes to the seminar, and in return, we find a few great people willing to tirelessly reforest mountainsides because they have the same vision of Haiti that we do.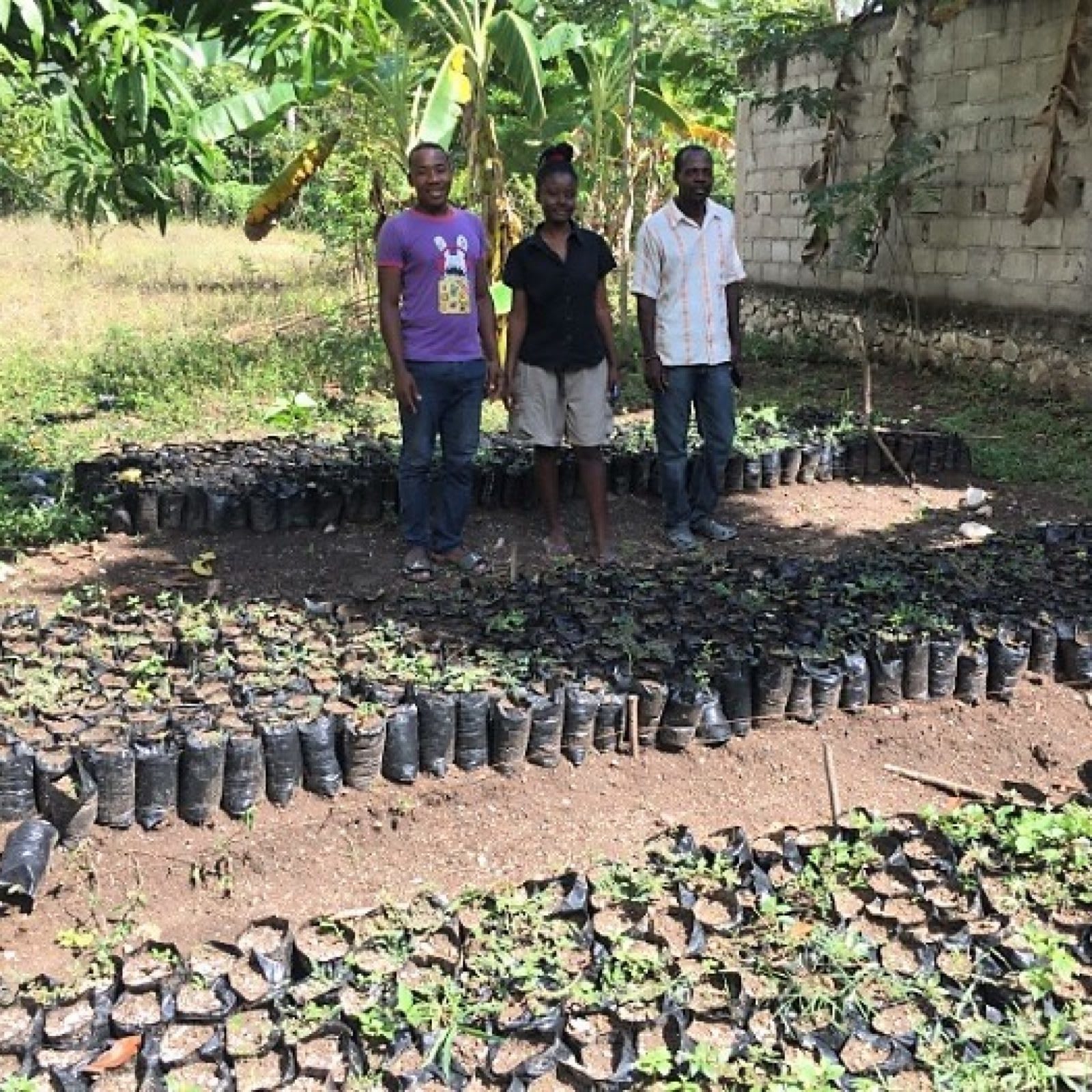 Start tree nurseries
If a village seems eager and organized enough to start a tree nursery we provide the training and costs for the first season of tree planting. People in the community take the trees home to plant them.

Farmers select the tree species they want to grow and plant, they own the trees and they are responsible for caring for them.
Prior to even starting a tree nursery, we conduct a needs assessment with the community or individual farmer to determine what species they would like to use and how best to plant them.
A tree planting culture is born
Our efforts move on to another village leaving previous villages hungry for more trees to plant. Those villages who received the aide soon realize that they can grow trees on their own without help. It just takes some resourcefulness and teamwork. As a result, a culture of planting trees is born.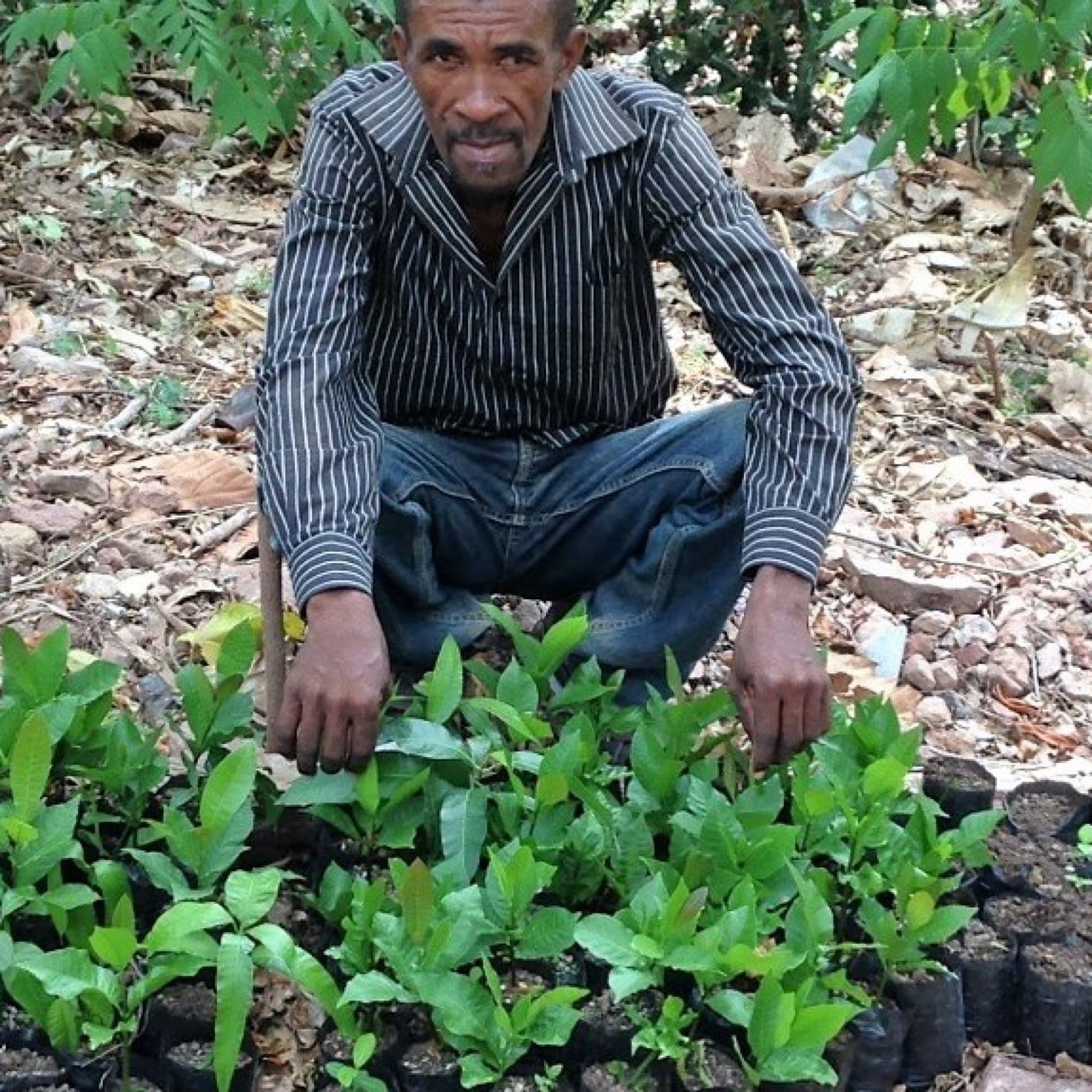 Planting native trees
Forest Tree Species: Sed (Spanish Cedar), Chen (Haitian Oak).

These hardwood trees are cut to produce charcoal and sell it in the cities for cooking fuel. They are also used for planks, posts, beams, and furniture. Many of the trees were planted in very poor rocky soil near mountain tops and have survived well.
Fruit Tree Species: Tamarind, Orange, Grapefruit, Lime, Coconut, Mango, Cherry, Cashew, Breadfruit, Avocado
We buy seeds from individuals rather than from big garden stores. Local people are eating fruits and bringing us the seeds, making it a beautiful grassroots effort. Fruit trees always survive well because of the close proximity to people's homes.
Taking care of the Trees
We can grow trees year round in the tree nursery, watering them and keeping them shaded through the dry season, but we distribute great numbers of fruit trees in September – February to take advantage of the cool season and rainy season coming in March. The survival rate of our fruit trees is very high.
When we plant on mountain tops, the seedlings must be watered regularly for at least 6 months to survive, this manual labor becomes very costly.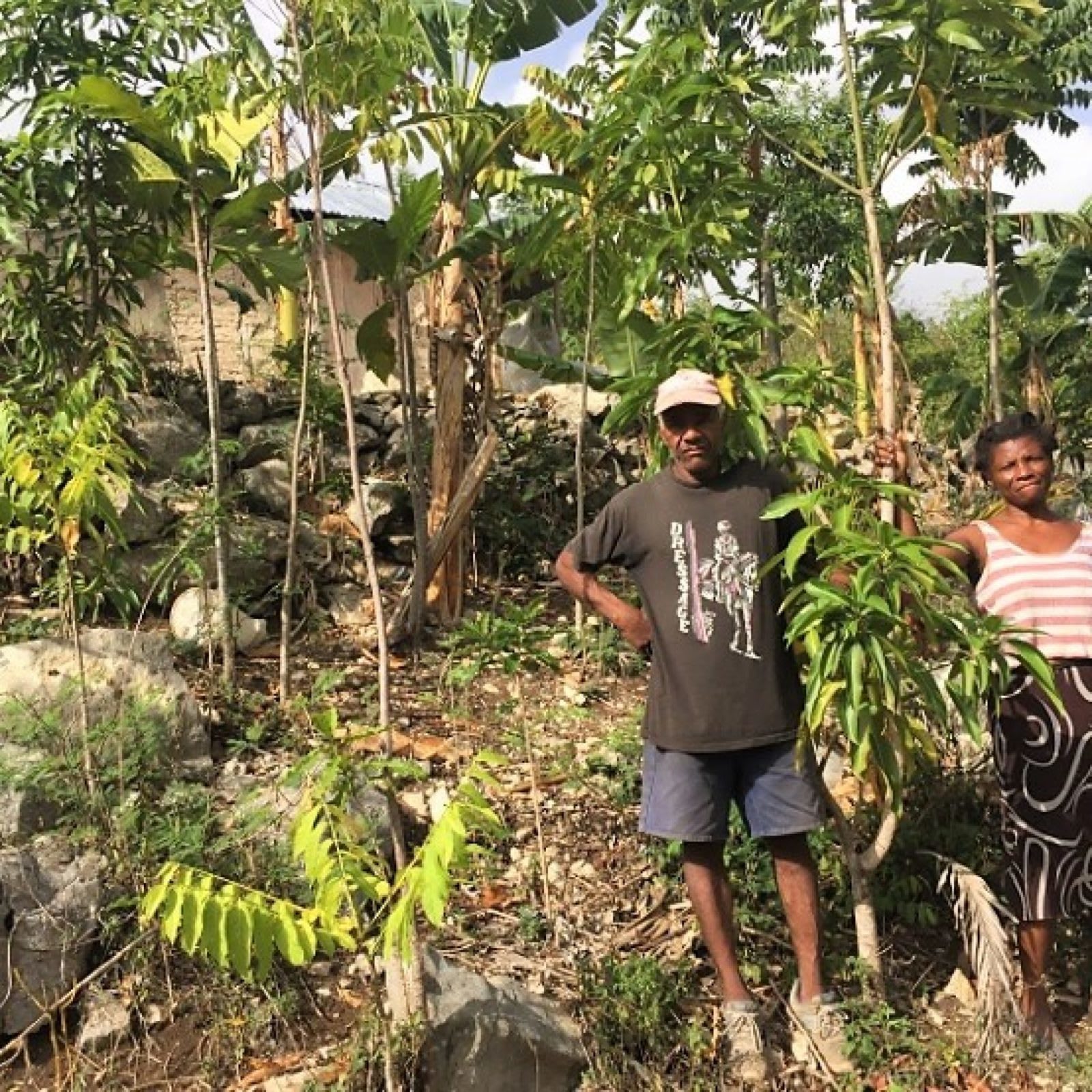 Impact in Cavaillon
Around Cavaillon in about a 20 mile radius, people grow trees now as a habit. Tree seedlings are part of home gardens. churches, schools, and local organizations all grow seedlings as part of their routine. These practices were not seen 10 years ago.
Over the last 50 years the culture in the area has been to cut trees without replanting but thanks to this project, people have stopped to rethink their actions and have begun to plant more than they cut.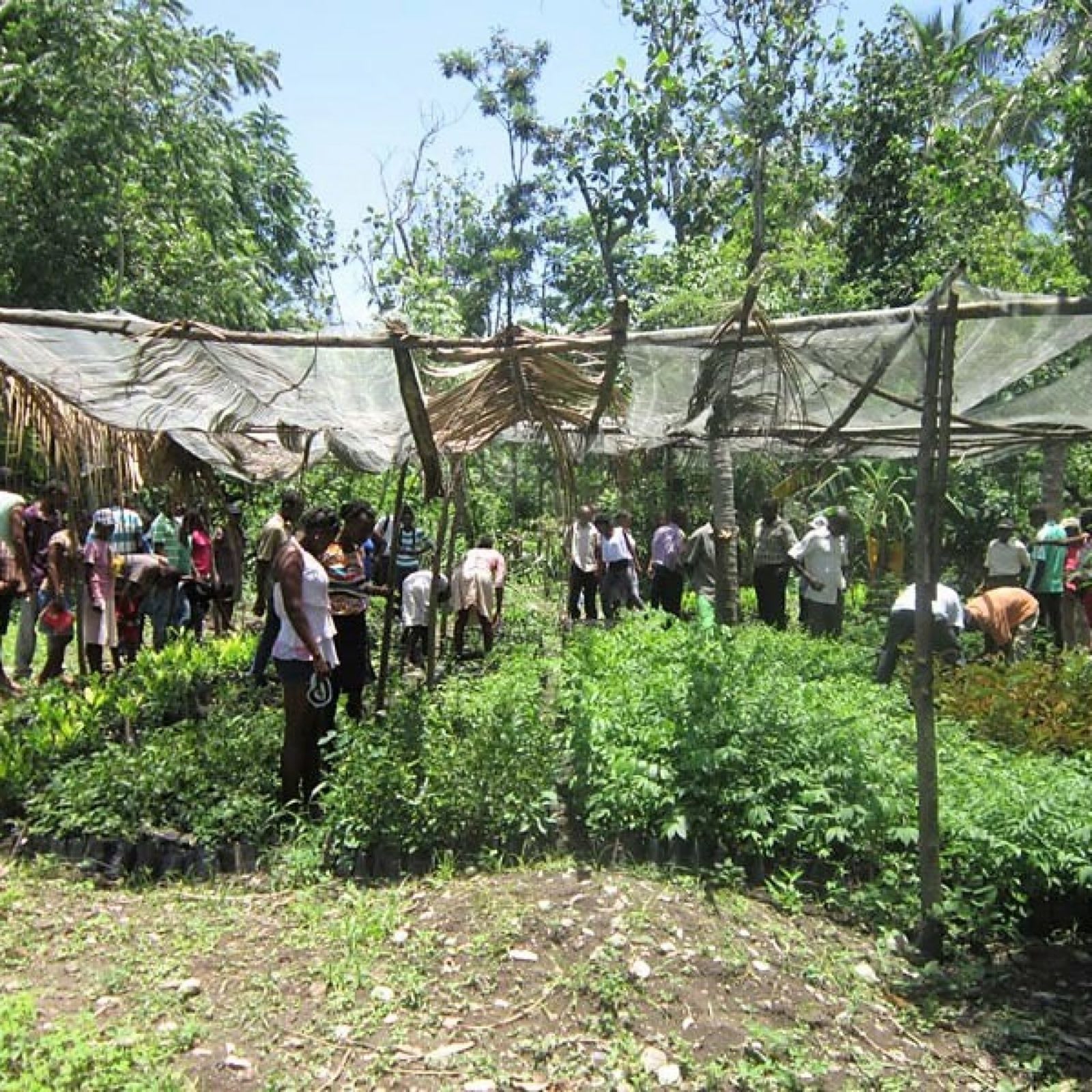 ForestNation Certified
This project is ForestNation Certified, which means:
All Trees are registered with the UNEP's Plant for the Planet Trillion Tree campaign.
All Trees absorb CO2, offset carbon emissions and create sustainable livelihoods.
Agroforestry techniques are used to encourage natural reforestation and biodiversity.
The project focuses on contributing towards sustainable development goals.